SAGA CHOCOLAT is a family company that produces frozen desserts.

The Chocolate Saga started in 2006, when Jacques Morillon, based on his 40 years of experience as a pastry chef, and his wife, Patricia Morillon, set up their world of authentic and tasty pleasures in Villeron (France, 95). Since then, the whole team of SAGA CHOCOLAT, driven by the same passion for their work and the pride of their know-how, has committed itself to developing and producing most delicious high quality desserts.

Creativity and responsiveness make SAGA CHOCOLAT your trusted partner for the development of your desserts. Thanks to an efficient R&D department and a dynamic team, the company is at the cutting edge of food-processing in keeping with artisanal baking traditions. SAGA CHOCOLAT invested in a new production line in early 2013, which allows broad development capabilities.


By using the best ingredients, we are dedicated to producing highest-quality authentic desserts. Chocolate, eggs, wheat flour, fruits: these are the simple ingredients that compose our tasty recipes. We have also added certified organic desserts to our range of products. Thus, we have retained more than 30 distributors including dining restaurants, fast service restaurants, caterers and supermarkets. We also have customers in foreign countries.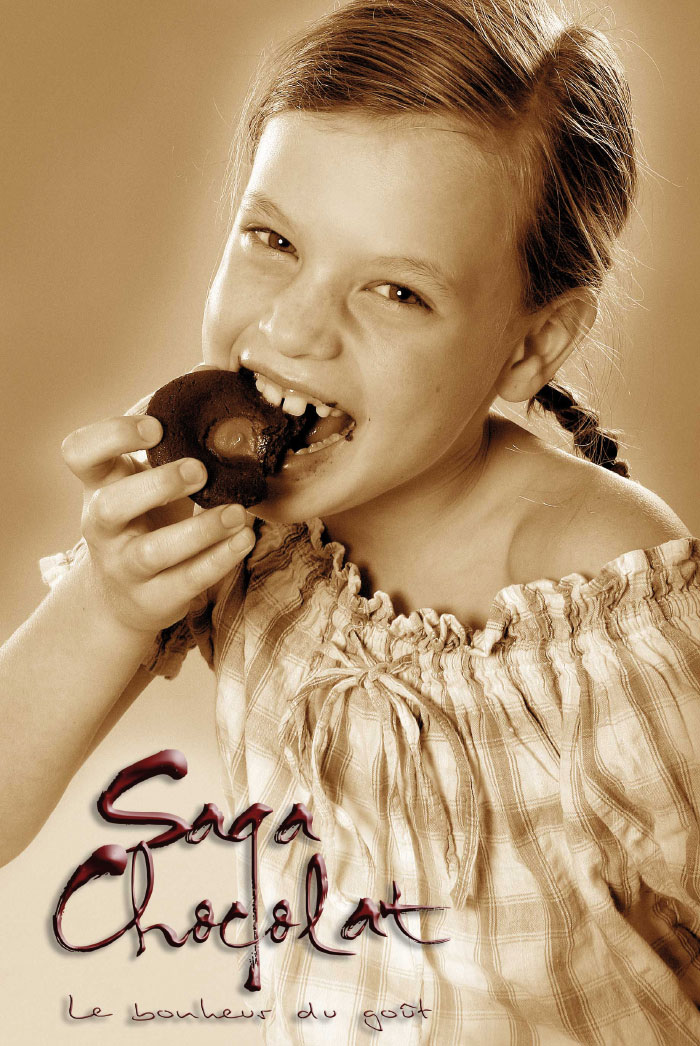 Innovating while keeping with tradition
It is the creative impulse of SAGA CHOCOLAT that is the seed of our wide range of products. Always looking for new trends, our pastry chefs never stop creating exclusive recipes which mix innovation and old-time traditions. Because what is important to us is the happiness of taste!

Listenning To Our Clients
Always serving our clients, we are ready to answer to your specific demands and to suggest a tailor-made offer to you, according to your needs. We have an efficient team working closely together, allowing us to be very reactive and to guide you in this world of tasty pleasures.We guarantee an irreproachable quality of service: strict compliance with deadlines, competitive prices, very qualitative products…

Offering high-quality products
Because we know that the quality of our products depends first on the quality of our raw materials, we set out to select the best ingredients. We enter into demanding partnerships with our suppliers, with the same objective of providing you with high-quality products.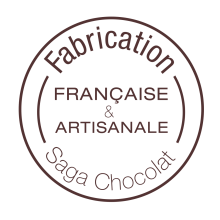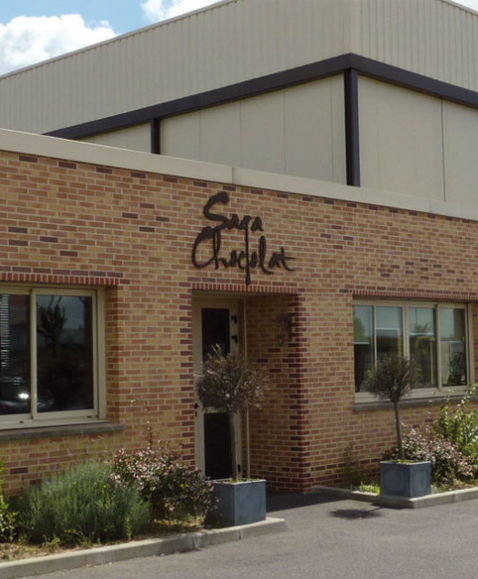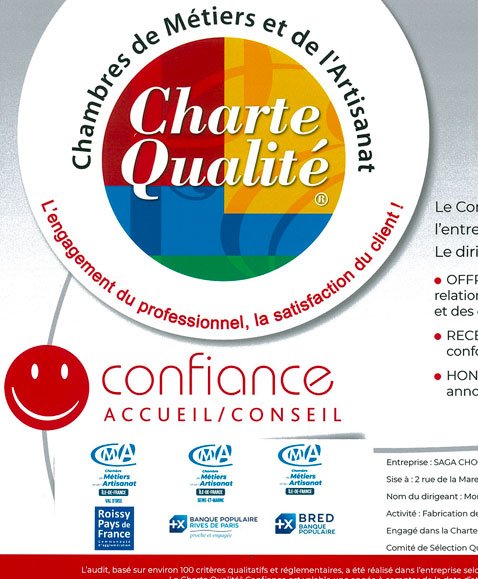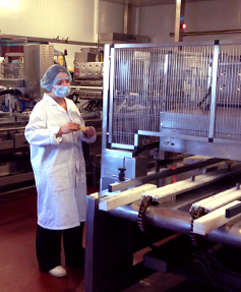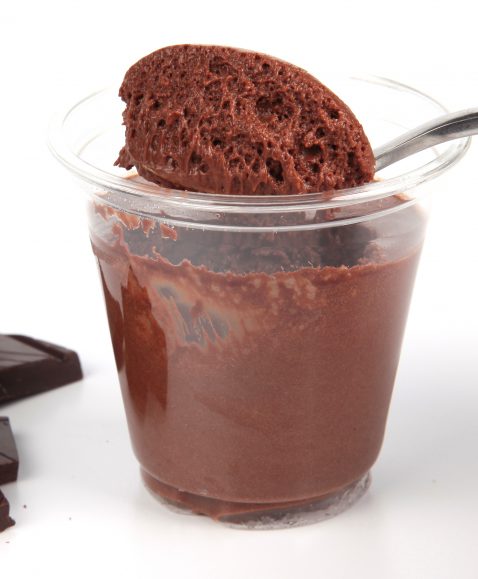 Quality process
In order to guarantee the food safety of our desserts, we rely on a HACCP system formalized and developed according to the regulations in force.
Our Quality Assurance system is based on the requirements of the BRC standard with the main objectives of satisfying our customers, continuous improvement and control of our production, involving all our employees. Our production system, totally computerized, guarantees traceability from the reception of the raw materials to the shipment of finished products to the customer. We strive to maintain trustworthy partnerships with our suppliers, who are subject to rigorous referencing and quality monitoring. Since 2014, the whole of our Quality approach is recognized every year by the Chamber of Professions and Crafts, through the issuance of a Quality Charter. We ensure that this approach is fully integrated with respect for the environment.

The Quality Department